Barnwell Entertainers are particularly pleased to announce an addition to their sponsoring partners. Their latest sponsors are: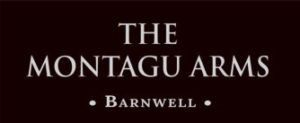 Landlord of The Montagu Arms, Ian Simmons, said "We look forward to the Entertainers popping in after weekly rehearsals. This new partnership is a logical extension of our friendly relationship".
The Entertainers will shortly be revealing the choice for their Spring 2019 production, details of which will of course be available here.